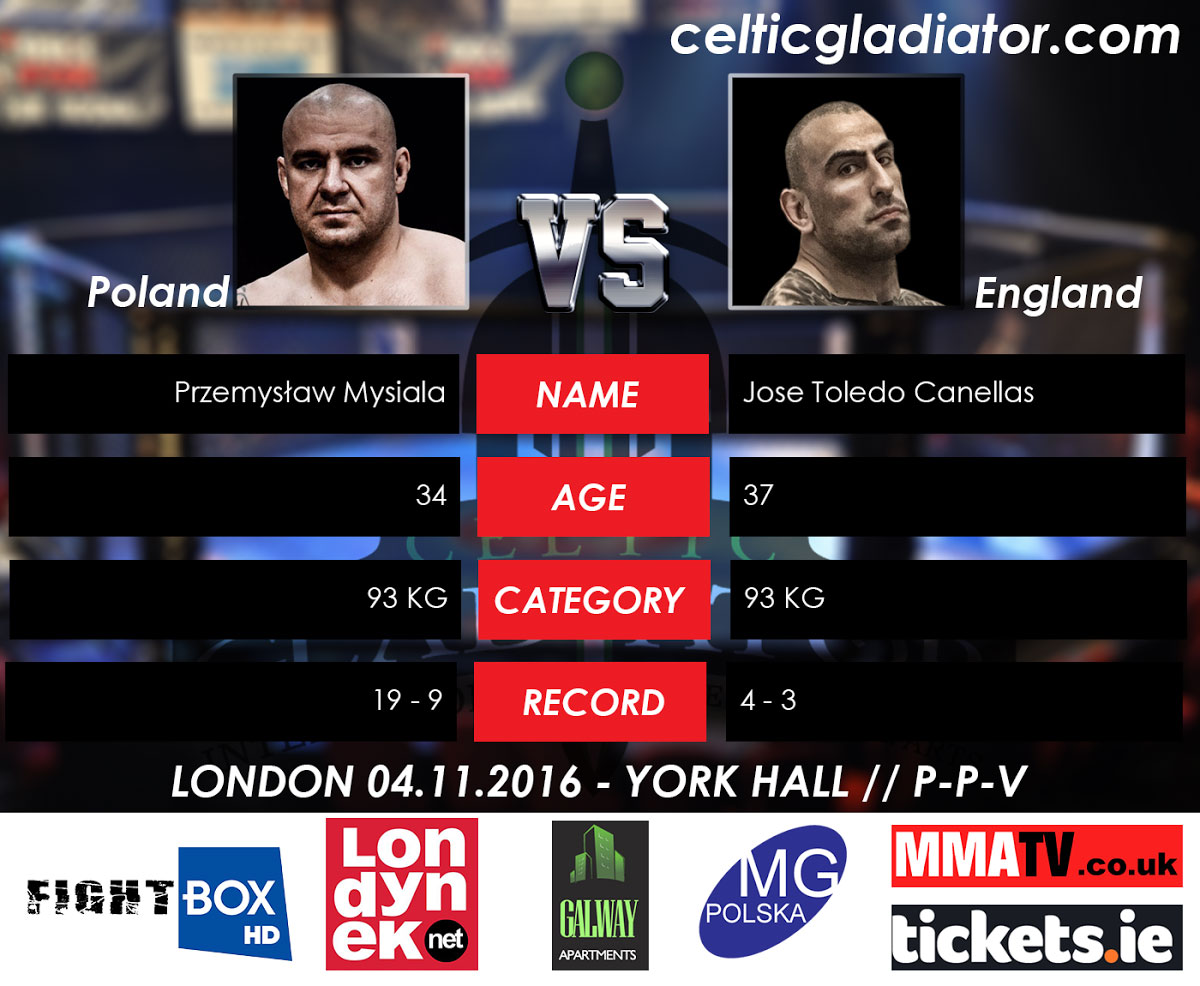 In the Celtic Gladiator 10 main event, we will see one of the UK's longest serving light-heavyweights take on an explosive and dynamic opponent.
Przemyslaw 'Misiek' Mysiala has been in and amongst the UK's top 10 for around a decade, with victories over the likes of Arunas Andriuskevicus, Anthony Rea and Ross Pointon, he has consistently faced top opposition in his career. With feature bout in Bellator, CWFC, BAMMA and more, there's no doubt he has the elite level experience that his 19-9-1 record shows.
As a Polish fighter with his home in London, we expect 'Misiek' to bring good support on the night, making the ask for his opponent Jose Daniel Toledo Canellas an even bigger one.
Canellas has fought in enemy territory before in the UK and Denmark, as well as his home in Spain. He is a true kill-or-be-killed type fighter, who comes to knock his opponents out or go out on his shield trying.
He has three big KOs to his credit, and he'll hope he can add another to his resume against his toughest opponent to date.
Can the aggression overcome experience? That question will be answered on November 4th at the famous York Hall in London.
Grab your tickets here: Buy Tickets !
Stay tuned to Celtic Gladiator UK on Facebook for more news.