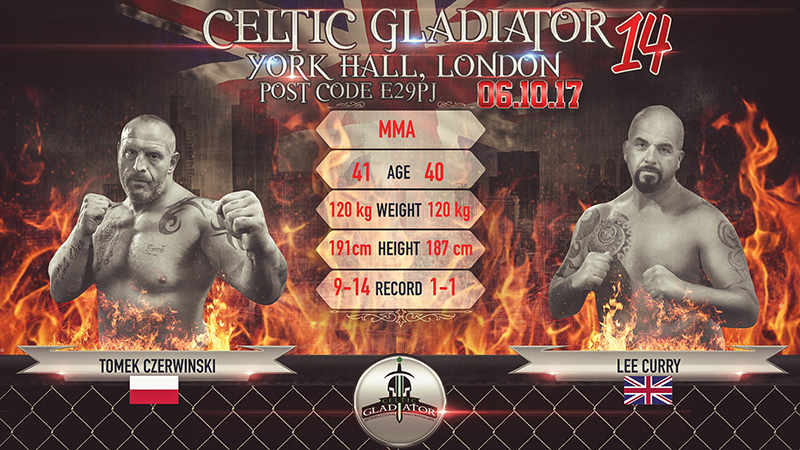 In London will come to a very emotional fight : Tomasz Czerwiński (9-15-0) vs Lee Curry (1-1-0) in the MMA formula. Polish Butterbean in the final fight (Celtic Gladiator XII) won by TKO after 15 minutes forced his rival to surrender. Heavyweight is unpredictable, here weigh and every hit counts, you cannot disregard any opponent. His opponent Lee Curry is a competition versatile fighter, who can boast records in:  K1(1-0-0) MMA(1-1-0) San Shu(1-0-0). His favourite fighter is  Fedora Emelianenko.
He says about Czerwinski:
"It will be my most difficult fight, Tomasz is an experienced fighter with a big heart to the sport,beast guy, which will be a good test for me"

After such words, only one thought comes to mind….
- Will the hungry victorie of Lee Curry meet the big Big-T ??
It all will be seen in Celtic Gladiator 14 London !!!