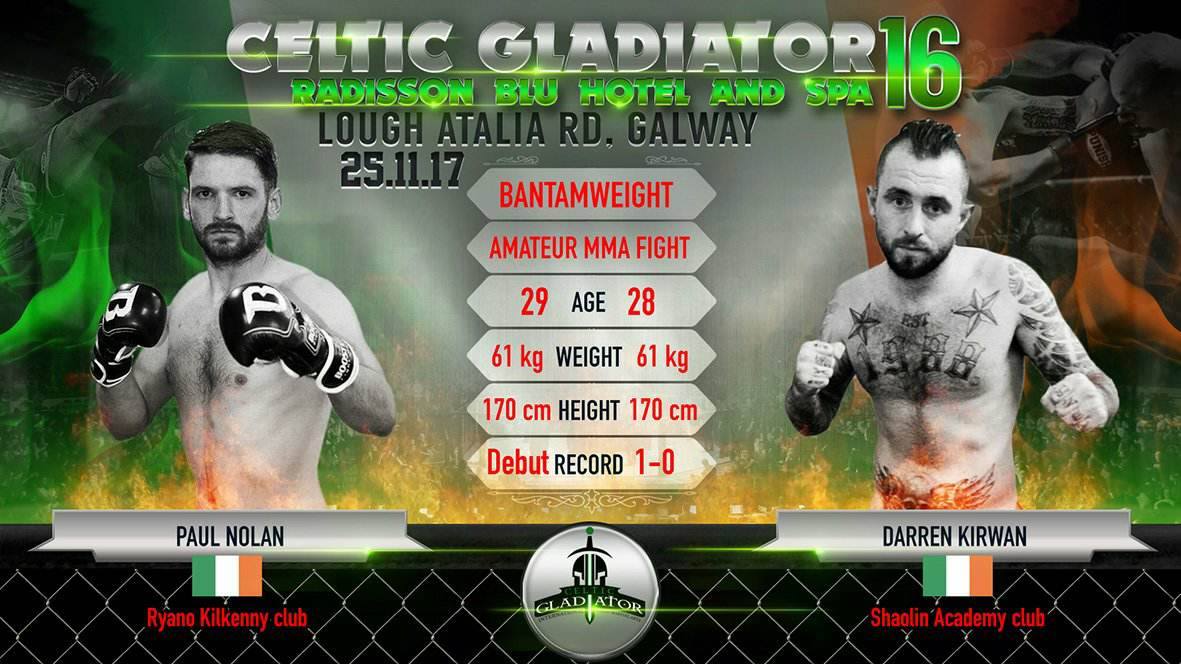 Celtic Gladiator Amateur Bantamweight match-up:
Darren Kirwan trains under veteran professional MMA Benjamin Aaron Davis, out of Shaolin Academy in Galway. Shaolin are one of the most active clubs in Ireland, and have been putting exciting fights all over the country. Darren will be looking to put on good performance in front of his home town fans.
Paul Nolan trains under two veteran professional fighters, Myles Price and Mick Brennan, at Team Ryano Kilkenny. Team Ryano is one of the biggest and most successful teams in Ireland, so expect Paul to be well prepared and well trained for what's sure to be an exciting match-up.
Galway vs Kilkenny, Shaolin vs Ryano, tickets available from Celtic Gladiator fighters and online media...

Tickets for Celtic Gladiator are available now... www.celticgladiator.shop