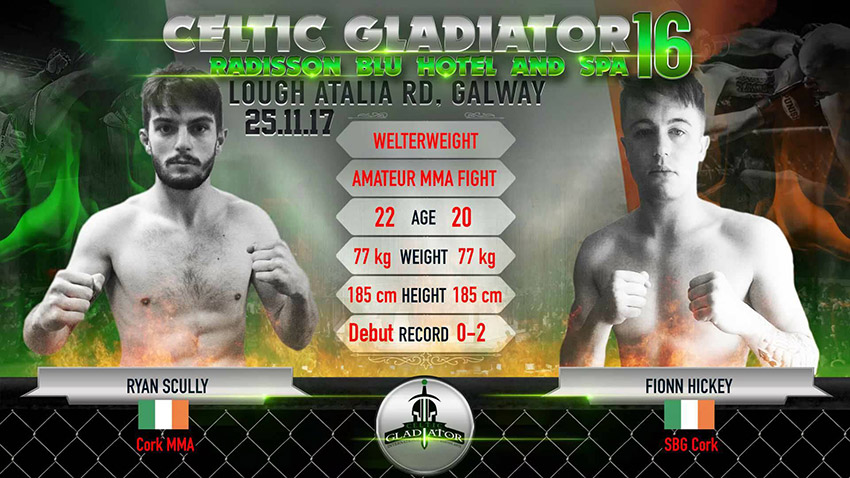 Celtic Gladiator Amateur Welterweight Match-up:
Ryan Scully is another of the young crop of fighters competing out of MMA Cork. Coached by standout up and coming professional MMA fighter Arann Maguire, we can expect Ryan to be well trained and well prepared for this bout. His whole team are on a roll at the moment. Fighting against a local rival, Ryan will wanted the bragging rights.
His opponent Fionn Hickey is from the famous SBG franchise and trains out of SBG Cork under Head Coach Liam-Og Griffin. Fionn will be Keen to get back in and go again, Keith will be determined to make his experience count and put on a show for the Cork fans in this clash of local rivals...
Cork vs Cork, SBG Cork vs Cork MMA, tickets available from Celtic Gladiator fighters and social media outlets...
 
Tickets for Celtic Gladiator are available now... www.celticgladiator.shop