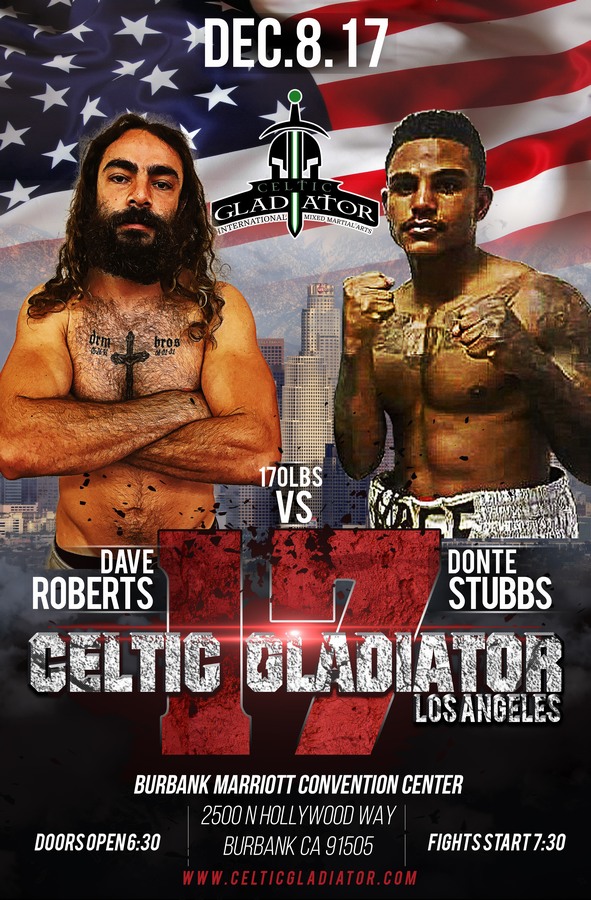 We're edging ever closer to Friday at 6.30pm, when our doors will officially swing open & you all will be treated to an incredible display of heart, guts, talent & determination.

We're excited - and you should be do. When you've got a card as stacked as ours you have ever right to be counting down the minutes to the show.
Friday is going to see a clash of the titans, and one such battle will involve Dave Roberts & Donte Stubbs.

Donte 'Alexander the Great' Stubbs is affiliated with the famed Alliance MMA group and we know that this young fighter is ready to jump in the ring for the first time since September 30th, where he defeated Jose Campos via a unanimous decision.

Dave Roberts is a well-established fighter who has been known for a blend of skill & ferociousness in the cage - and we're crossing our fingers he brings it to our LA show. Both these guys are loaded with talent, and therefore we cannot wait until we see them unleash their arsenal of skill on one another.

Who wants it more? We'll find out Friday.

Tickets available: