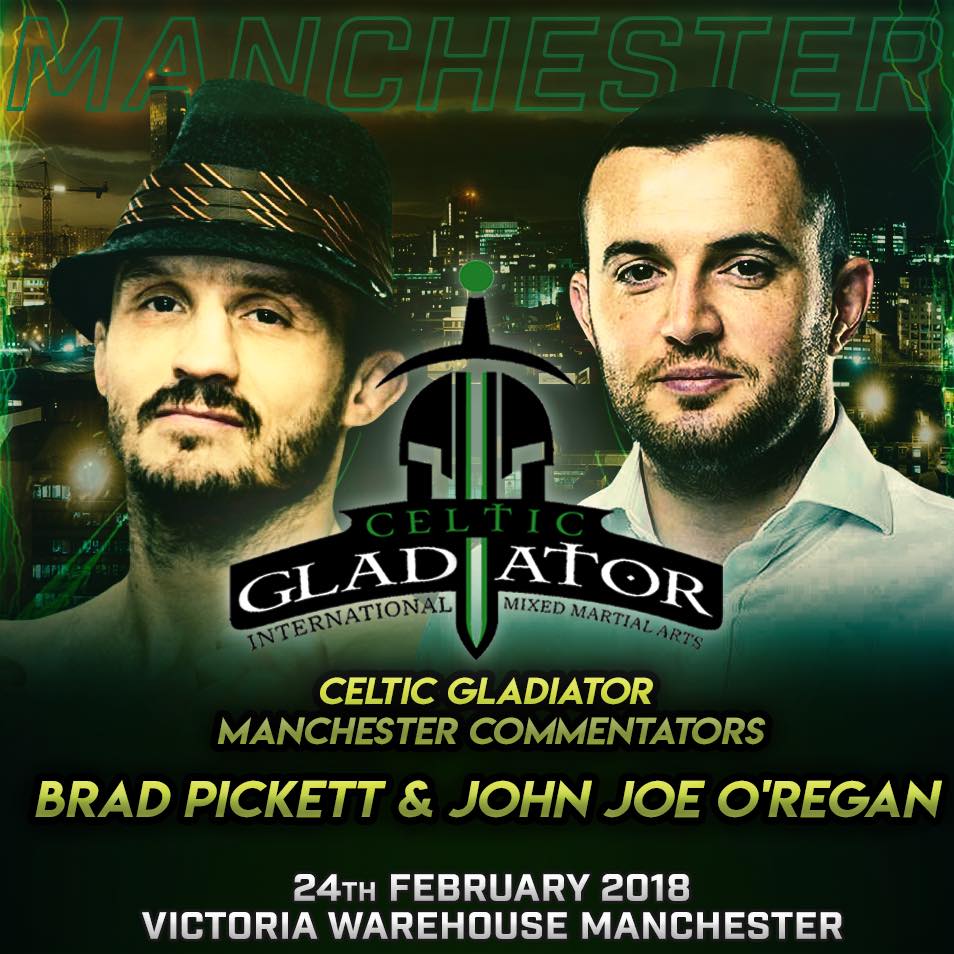 We're proud to announce our commentators for #CGManchester on February 24th! 
Brad 'One Punch' Pickett will bring unparalleled experience to the microphone after an established career including a fourteen-fight stint in the UFC. 
Pickett has fought, and defeated some of the best mixed martial artists in the world including current flyweight king, Demetrious Johnson. He fought at an astonishing four different weight classes and we're delighted a true MMA pioneer is joining our team in Manchester!
John Joe O'Regan joins Pickett in the commentary booth after an established career in the journalism and media arm of the sport. 
O'Regan has previously worked for established magazine Fighters Only and currently works with kickboxing supremos GLORY. He also spent a number of years training at SBG Manchester. 
Celtic Gladiator Manchester