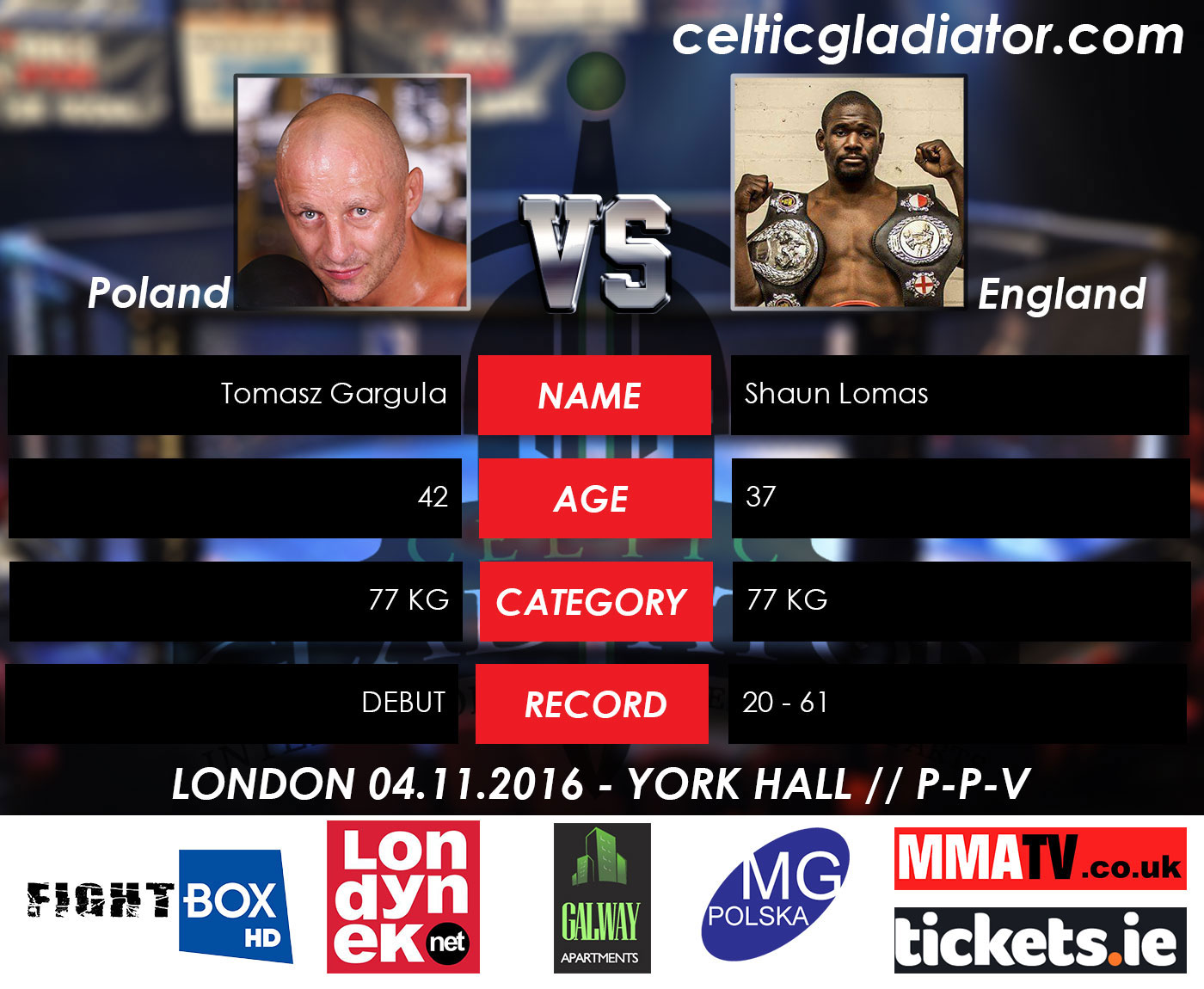 One of our featured bouts at Celtic Gladiator 10 will showcase two very experienced strikers in a battle that will surely deliver in the entertainment stakes.
Tomasz Gargula is a well recognised professional boxer in Poland with an 18-3-1 record. Gargula returned to the ring last year, and is now set to make his cage debut. Having had an interest in mixed martial arts for years, he will finally bring his desire to compete in the new combat sport a reality.
Welcoming him will be the exceptionally experienced and tough Shaun Lomas, a veteran of over 100 MMA bouts, with countless outings across other combat sports, including Muay Thai and boxing. A real road warrior, Lomas had a great run in 2016, submitting a BJJ brown belt in Dez Parker, and stopping heavyweight Paul Taylor in their bout.
Gargula's hands have to be respected - indeed feared - but Lomas never takes a backwards step or shirks any fight. The Polish man will have to be wary of the kicks and ever-improving grappling ability of his opponent, and it makes for a great stylistic matchup.
It adds to a very strong card that includes Mysiala vs. Canellas, Grimshaw vs. Khampasath, and Del Guerra vs. Kulak.
Tickets can be found here: BUY TICKETS!
Stay tuned to Celtic Gladiator UK on Facebook for more news