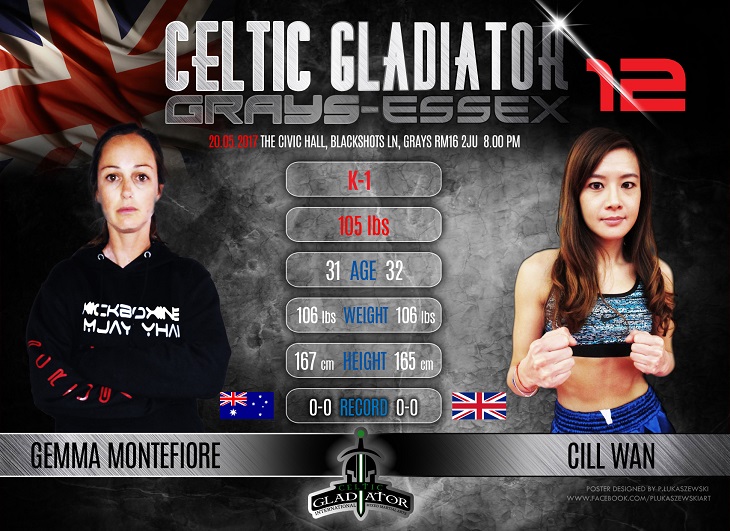 Austrslian Gemma Montefiore will face British fighter, Cill Wan in a K-1 duel at Celtic Gladiator 12. The fight will be in the 105 lb atomweight division.
Gemma Montefiore is 32 years of age and comes from Albany, Western Australia and currently resides in the picturesque Portuguese village of Carcavelos. Cill  "Eecill" Wan lives in Colindale. She trains under the supervision of coach Michael Manka at The Fighter's Factory (TFF). Cill Wan is of Chinese descent and started training in Taekwondo and is a devotee of the Thai master Buakaw. Both women will be making their debuts at Celtic Gladiator 12.

Celtic Gladiator 12 takes place on the 20th May in the Civic Hall at Blackshots Lane, Grays, Essex.
Tickets available at: www.bilety24.uk, www.tickets.ie and www.celticgladiator.shop.