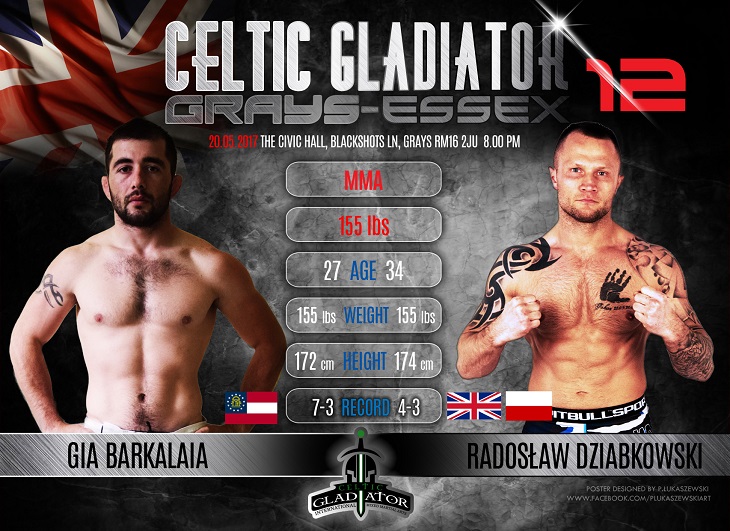 A lightweight bout has been arranged between Georgian fighter, Gia Barkalaia (0-2) and Radoslaw Dziabkowski (2-3) from Poland for Celtic Gladiator 12 in Grays.
Gia Barkalaia is 27 years old and has two fights under his belt, competing in the M-1 Georgia organisation and the National Open Cup, organised by the Azerbaijan MMA Federation. Gia will be looking to get his first career victory by beating Poland's Radoslaw Dziabkowski. Radoslaw is the older and the more experienced of the two at the age of 34 and five fights under his belt. He will be looking to get his third victory and he represents the renowned TSG Fight School in Southend-on-Sea.
Celtic Gladiator 12 takes place on the 20th May in the Civic Hall at Blackshots Lane, Grays, Essex.
Tickets available at: www.bilety24.uk, www.tickets.ie and www.celticgladiator.shop.