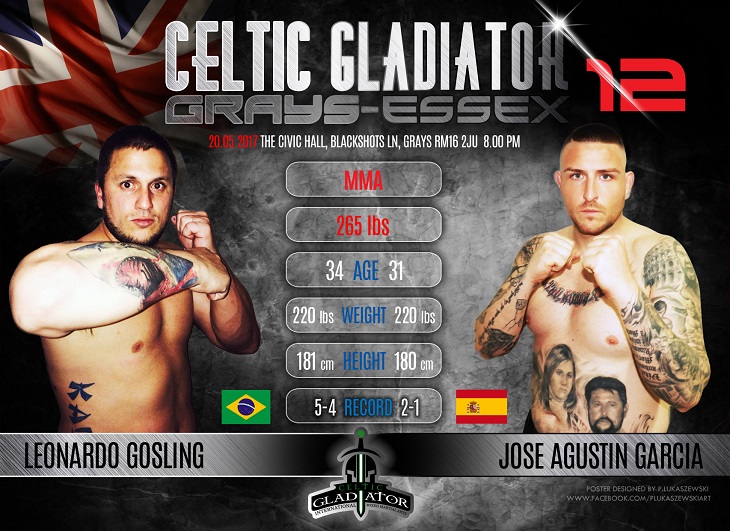 Brazilian fighter Leonardo "Loirinho" Gosling will face Spaniard Jose Agustin Garcia at Celtic Gladiator 12 with a 100 kg weight limit.
34 year old Leonardo Gosling (5-4) fights out of Parana Vale Tudo club and has fought in events around the world, with victories in Brazil and Russia. Jose Agustin Garcia (2-1) represents MAT Torrente and will be looking for a third career victory by beating the experienced Brazilian.

Celtic Gladiator 12 takes place on the 20th May in the Civic Hall at Blackshots Lane, Grays, Essex.
Tickets for are available at: www.bilety24.uk, www.tickets.ie and www.celticgladiator.shop.