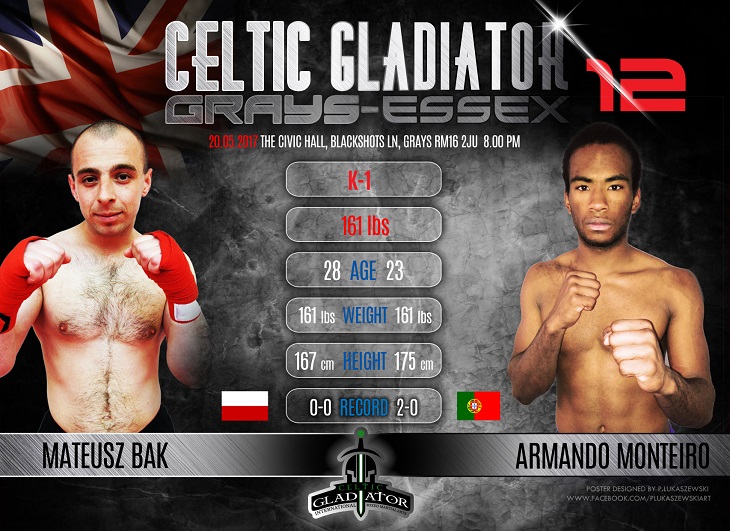 Poland's Mateusz Bak and Portugal's Armando Monteiro will face off in one of several kickboxing clashes scheduled for Celtic Gladiator 12. The K-1 duel will be held at a 160lb catchweight.
Mateusz Bak is 28 years old and comes from Krosno in the south of Poland. He trains at the Fighters Factory in London and his trainer is Michal Manka. This will be his professional debut. The Pole comes into the bout with a reputation for having heavy hands and strong lowkicks, and his idol is K-1 champion Ernesto Hoost.
23-year-old Armando Monteiro, from Lisbon, represents KO Team and his coach is Joao Diogo. The Portuguese has two professional bouts to his name, with a KO win a loss. His idols are Bruce Lee and Jean Claude van Damme.

Celtic Gladiator 12 takes place on the 20th May in the Civic Hall at Blackshots Lane, Grays, Essex.
Tickets for are available at: www.bilety24.uk, www.tickets.ie and www.celticgladiator.shop.