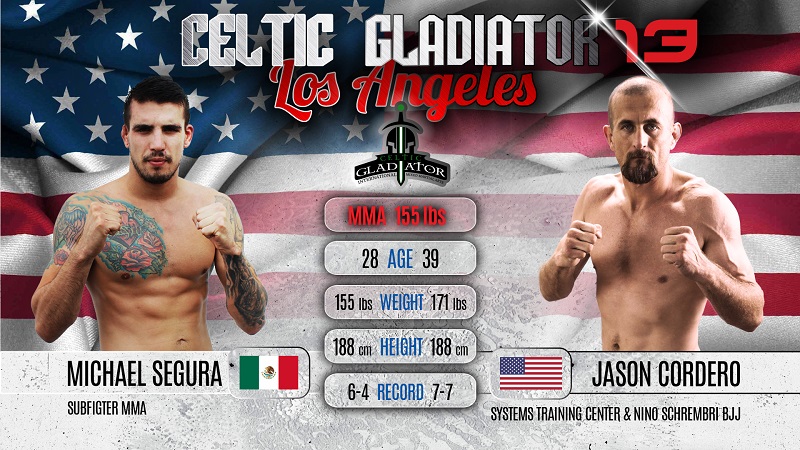 Mexican MMA star, Michael Segura, will face American, Jason Cordero, in a lightweight bout at Celtic Gladiator 13.
Mike Segura represents the Subfighter MMA club in Laguna Hills. The 28-year-old has a record of 6 wins and 4 losses and has fought twice for Bellator, where he earned a victory and suffered a defeat.

Jason Cordero is 39 years of age and is nicknamed Popeye. He trains out of Systems Training Centre and Nino Schrembri BJJ and has a professional record of 7 wins and 7 losses. He has spent the majority of his career fighting for the Total Fighting Alliance (TFA) organisation.

Celtic Gladiator 13 Los Angeles takes place on 14th July 2017 in El Monte, California, near Los Angeles.
Tickets can be bought on the Celtic Gladiator website. www.celticgladiator.com