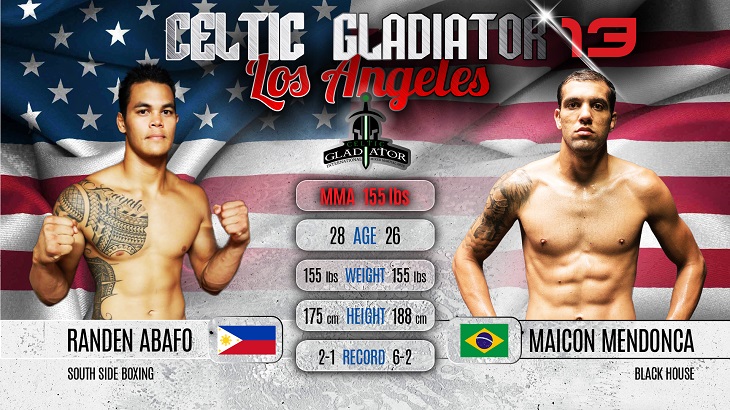 The next fight added to what promises to be a stacked Celtic Gladiator 13 sees a lightweight bout between Randen "The Hitman" Abafo and South Side Boxing champion Maicon Mendoca.
Randen Abafo is 28 years old and comes from Molokai, Hawaii, where he looks up to former UFC champ Frankie Edgar. "The Hitman" has a promising (4-1) record and trains under Nante Managane.

Maicon Mendoca is a Brazilian fighter, who at 24-years-of-age, already has an impressive record of (6-2) in the professional ranks. Maicon started training Muay Thai and is coached by Eduardo Pamplona.

Celtic Gladiator 13 Los Angeles takes place on 14th July 2017 in El Monte, California, near Los Angeles.
Tickets can be bought on the Celtic Gladiator website. www.celticgladiator.com