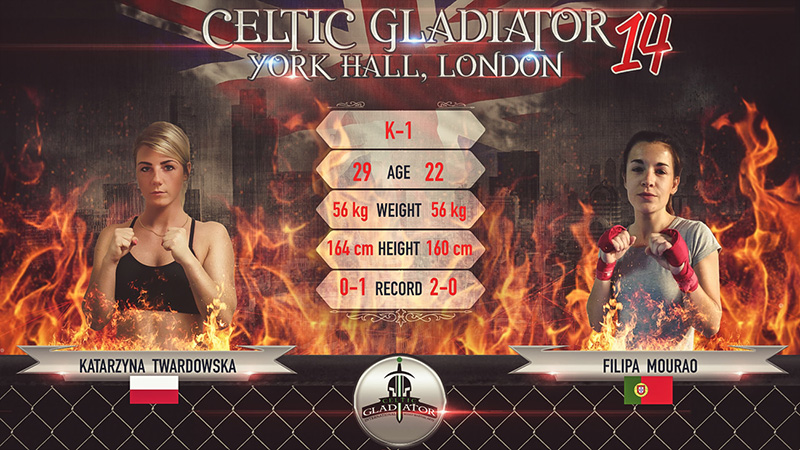 Celtic Gladiator 14 will see the eagerly awaited rematch between Poland's Katarzyna Twardowska and Portugal's Filipa Mourao in the York Hall Arena in London.
There was some phenomenal striking on display when the two met previously at Celtic Gladiator 12 in Essex. The fight lasted the full three rounds, with Filipa earning the judges favour to claim a close decision victory.
Katarzyna lives in London and will hope that she has the same raucous support in her hometown that she had in Essex. Filipa will be travelling over from Lisbon and will be hoping that the mental advantage she has of winning the previous fight will help her win the rematch.
The first fight was outstanding, but now both women are more experienced and well-rounded since they last entered the Celtic Gladiator cage so the rematch promises to be even more exciting. This is just one fight that will be on the Celtic Gladiator 14 card. To keep up to date will all the news for Celtic Gladiator 14 in London visit our website and our Facebook page.
Tickets can be bought on the Celtic Gladiator website. www.celticgladiator.com