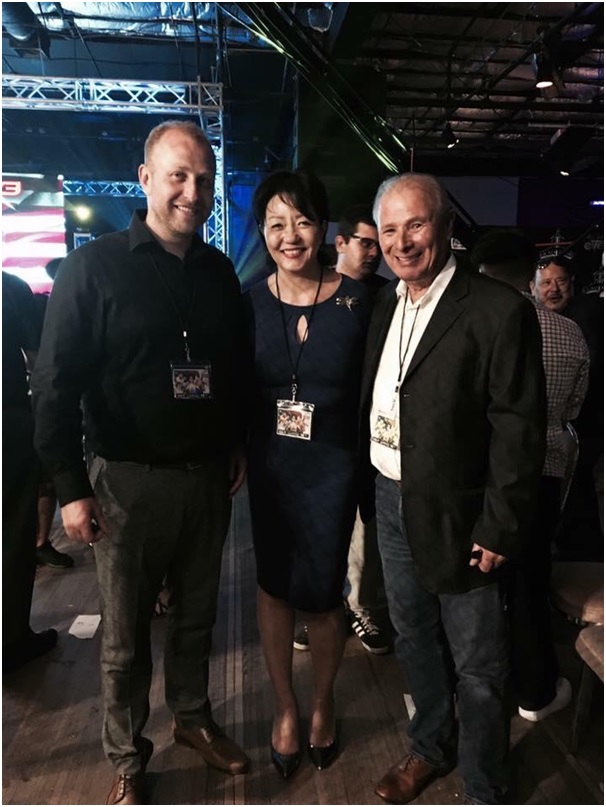 Albert Jarzębak - Celtic Gladiator President and CEO i Martha Shen-Urquidez - California State Athletic Commission (CSAC)
Anyone involved in Celtic Gladiator 13 should give themselves a well-deserved pat on the back after the success of the company's first event in the United States. The show took place on the 14th July in El Monte, California, just a short distance from Los Angeles and was an outstanding success, despite the logistical nightmare of setting up and event so far away from Europe.
The Florentine Gardens show has garnered praise from fighters, spectators and also the California State Athletic Commission (CSAC), represented by Martha Shen-Urquidez, who personally congratulated Celtic Gladiator President and CEO, Albert Jarzebak, on such a successful event. Martha is not only an important member of the CSAC, but also a family member of Benny "The Jet" Urquidez, a legend in the world of fighting.
Our guests of honour included Harold Lederman, a member of the International Boxing Hall of Fame and legendary boxing commentator and journalist, Harold Lederman. They were there to witness our main event, which saw 21-year-old Jacob Rosales, representing Combat Submission Wrestling, claim victory against former Bellator and Legacy Fighting Championship veteran, Cody Walker, who fights out of MMA Subfighter and Next Generation MMA.
Mike Segura and Jason Cordero fought in the co-main event, with Segura taking home his seventh career victory. The crowd were in extremely good spirits throughout the night, and kept up the volume throughout all the fights, including the two amateur bouts that opened up the card. The commentary team for the event was led by the veteran voice of Jonathan King.
Celtic Gladiator president, Albert Jarzebak, was delighted with how the event went. "We were very pleased with the CSAC authorities, the fighters, the coaches and above all the supporters who came to the hall. I received a lot of warm words and congratulatory phone calls. Thank you to Ian Harris, Tony Padilla, Adam Woods, athletes, coaches, judges, spectators, and all those who have paid attention to our event. We invite them to our next events."
After the success of our first show in the United States, we are already looking forward to coming back. Before then, however, we will be returning to Europe, with our next show provisionally set for the 6th October in the York Hall in London. Our European tour continues with another event in Poland on the 4th November, before a show in Galway in the West of Ireland on the 25th November. We then plan on coming back to Los Angeles on the 16th December and having another card lined up in Chicago on the 25th January 2018.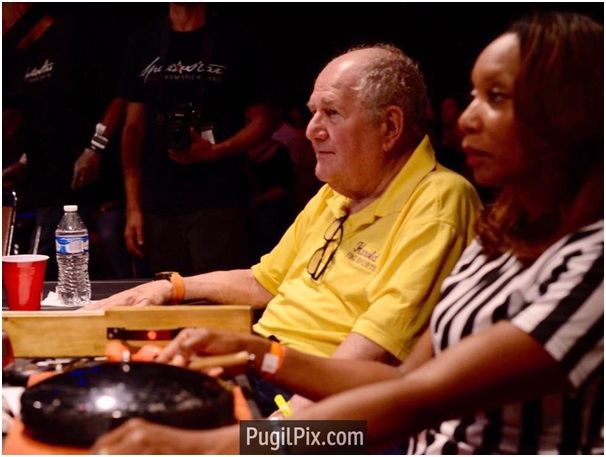 Harold Lederman - legendary boxing commentator and journalist