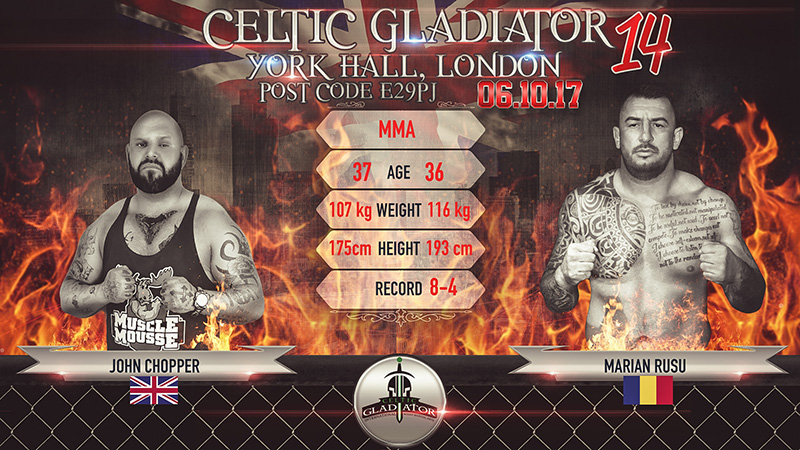 Another interesting fight for MMA supporters, this encounter in heavy weight between John "Chopper" Stone VS  Marian Rusu. Painter is a Fighter from  England, who started at Celtic (XII), give in before time to Tomasz Czerwiński. He fights at home, so carried by the supporters might be a surprise. Marian Rusu (10W-6L) comes from Romania, for the last two years he has not suffered any defeat. In his career he has held such titles as Intercontinental Champion, UKBU Europe Champion and British Champion BJJ. His coach is Horia Radulescu, and He himself started boxing at a young age in 1997.

He was asked " what are his biggest skills, his replay was: to surprise the opponents". As for the fight- he approaches it as his work, he's a confident fighter, that know what he wants.
He will surely want to extend winning streak, will he make it? You will see that yourself on October 6th.


Tickets can be bought on the Celtic Gladiator website. www.celticgladiator.com