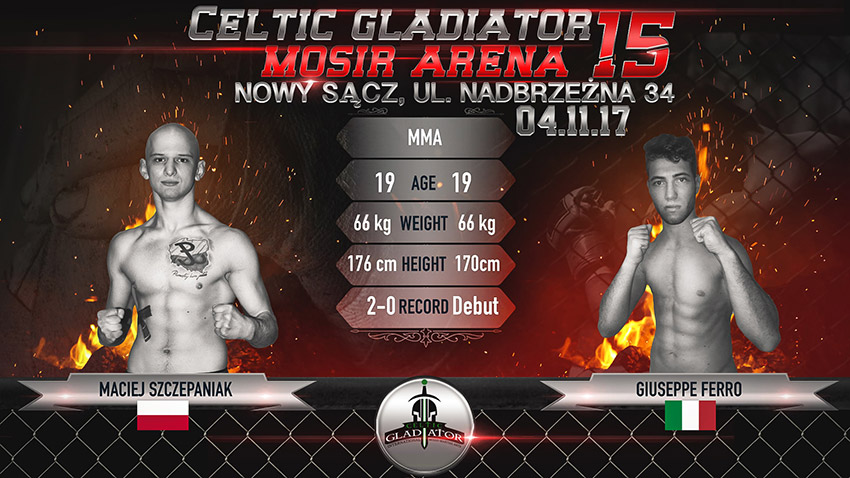 Maciej Szczepaniak (2-0) is another Sądeczanin fighter who will cover the fight card for the Celtic Gladiator 15. Maciek is a 19-year-old, who is just starting his adventure with mma, However, his beginnings are very promising,he has 2 win battles in his account. Szczepaniak is representing club Halny Nowy Sacz, where his skills are polished under the supervision of his trainer Grzegorz Janus. Started from 2014, his hobby is a healthy lifestyle, as for such a young fighter sounds very mature. Giuseppe Ferro will be Sadeczanin's opponent. Ferro represents Club Combat team Dębica, where his skills are trained under the supervision of his trainer Adam Szela.
Started in 2016, from the beginning he started with training mma, his favorite technique is kimura, his favorite in the mma world is none other than the Conor McGregor. This start for him is another experience and the ability to jump over the pace in his career, outside the sport, he's a student.

Carried with doping by his fans, will Szczepaniak record his 3rd win on a professional track??  Maybe Giuseppe will triumphs?? These questions will be solved at the ring in Nowy Sącz!!

Buy Ticket for Celtic Gladiator 15.