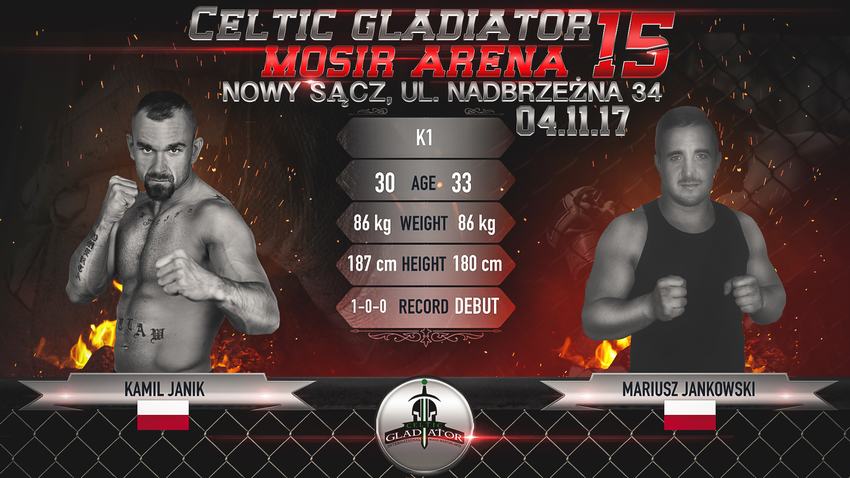 Kamil Janik is another fighter from Nowy Sacz who will enrich his fight card with his performance. Kamil is fighting in the K1 formula, it will be his second fight on a professional road. Janik represents Fight House Nowy Sącz, where his skills are taught by Rafał Dudek. The last battle he won ahead of time,here he wants to repeat this achievement. Opposite to Kamil is Mariusz Jankowski, mma fighter Extreme Poznań. This will be his debut at K1, he has fought five fights in mma. On amateur he had a lot of successes including, silver in Rotterdam Grappling 2012. Mariusz's coach is Marcin Krzysztofiak, has started in 2009, his strengths are grappling and boxing.
His favorite fighter is Jon Jones, and his hobby is sports and travel. Jankowski expects a good fight, victory and a show off from a good side. .

Will he succeed?? or Will Kamil win his second victory in a similar style?? Answer just in 3 weeks at Celtic Gladiator 15!!

Buy Ticket for Celtic Gladiator 15.