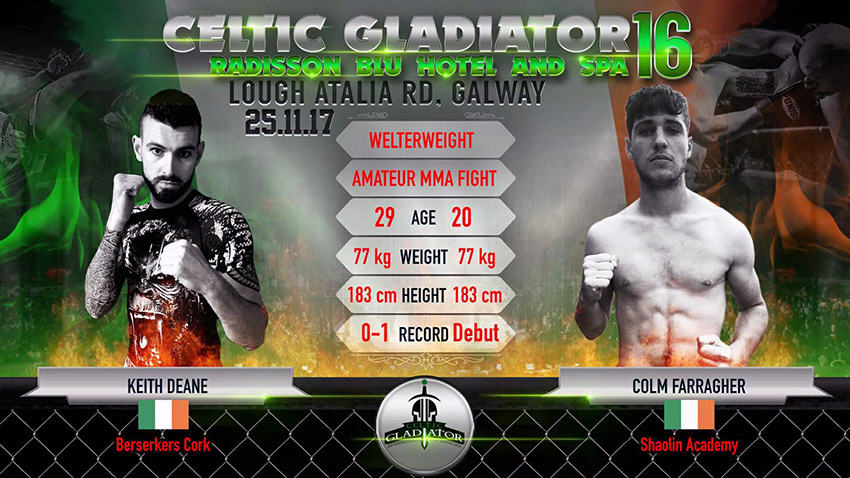 Celtic Gladiator Amateur Welterweight Match-up:
Colm Farragher is another of the new crop of fighters competing out of Shaolin Academy in Galway. Coached by veteran professional MMA fighter Benjamin Aaron Davis, we can expect Colm to be well trained and well prepared for this bout. Fighting in front of his hometown fans is sure to motivate Colm to put on a good show.
His opponent Keith Deane is from the Berserkers Team Cork and made his full amateur debut only a few weeks ago. Keen to get back in and go again, Keith will be looking to capitalise on his recent experience and put on a show for the Cork fans...
Galway vs Cork, Shaolin vs Berserkers, tickets available from Celtic Gladiator fighters and social media outlets...

Tickets for Celtic Gladiator are available now... www.celticgladiator.shop