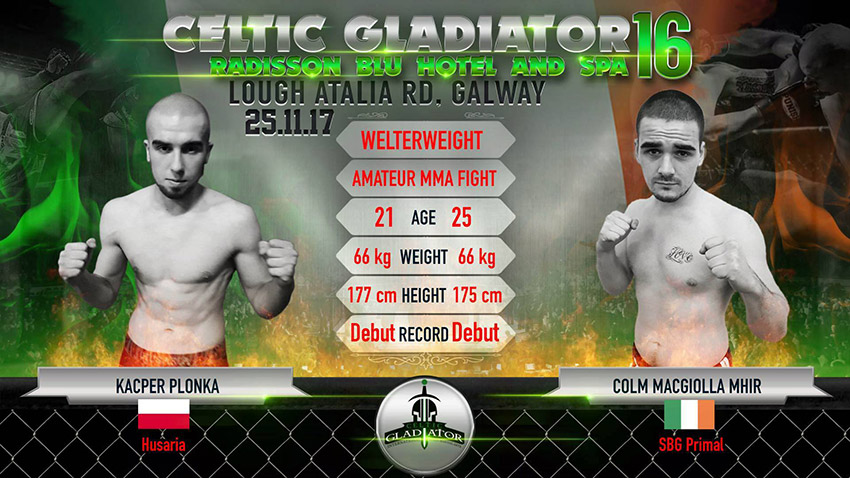 Celtic Gladiator Amateur Featherweight Match-up:
Kacper Plonka is a young Polish fighter who fights out of the Polish run Irish MMA team, Husaria. Husaria head coach is BJJ Black Belt, Mariusz Domasat. Expect Kacper to be well prepared and ready for his debut MMA battle in Galway.
His opponent, Colm Mac Giolla Mhir, trains out of SBG Primal in Dublin, and is coached by renowned striking coach Owen Roddy, who also coaches superstar Conor McGregor. Colm will be looking to put on a good performance in his debut on the West Coast...
Ireland vs Poland, Husaria vs Primal. Tickets are available from Celtic Gladiator fighters and social media outlets...
 
Tickets for Celtic Gladiator are available now... www.celticgladiator.shop