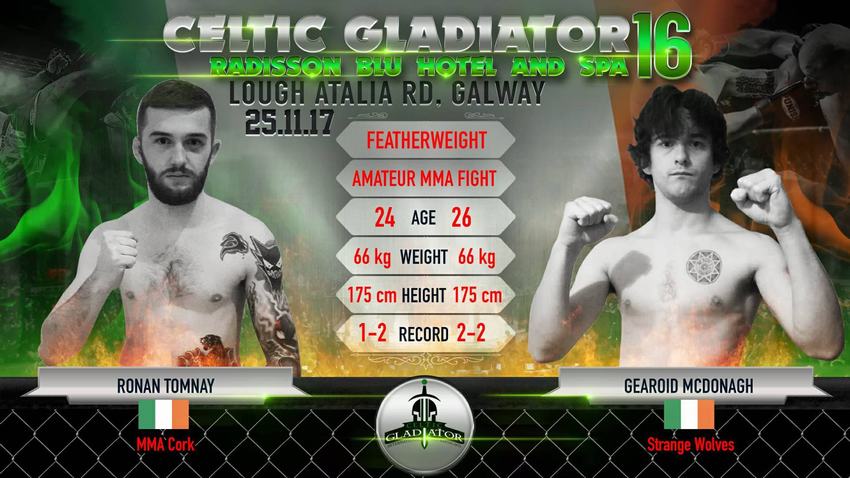 Celtic Gladiator Amateur Featherweight Match-up:

Ronan Tomnay is another of the group of fighters competing out of Cork MMA. This team are currently extremely busy and having great success under the tutelage of stand-out professional fighter Arann Maguire. Expect this to be another great clash between to rival counties.
His opponent Gearoid Mc Donagh is an experienced fighter, and hometown favourite coached by Strange Wolves Head Coach Kevin Moran. Gearoid has already been in some great battles so we can expect an exciting contest in front of the West Coast fans on Saturday night.

Galway vs Cork, Cork MMA vs Strange Wolves. Tickets available from Celtic Gladiator fighters and social media outlets...
Tickets for Celtic Gladiator are available now... www.celticgladiator.shop