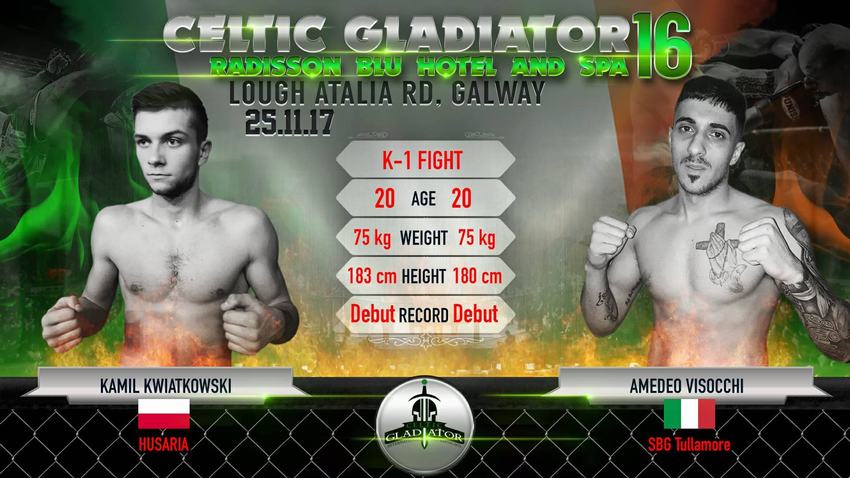 Celtic Gladiator Amateur K-1 Match-up:

Both these lads are making their competitive debuts. Both represent big clubs, SBG and Husaria. Kamil trains under BJJ Black Belt Mariusz Domasat, while Amedeo trains under under multi nogi champion Kieran Davern.
Poland vs Italy, SBG vs Husaria, Kildare vs Offaly. Tickets are available from Celtic Gladiator fighters and social media outlets..
Tickets for Celtic Gladiator are available now... www.celticgladiator.shop