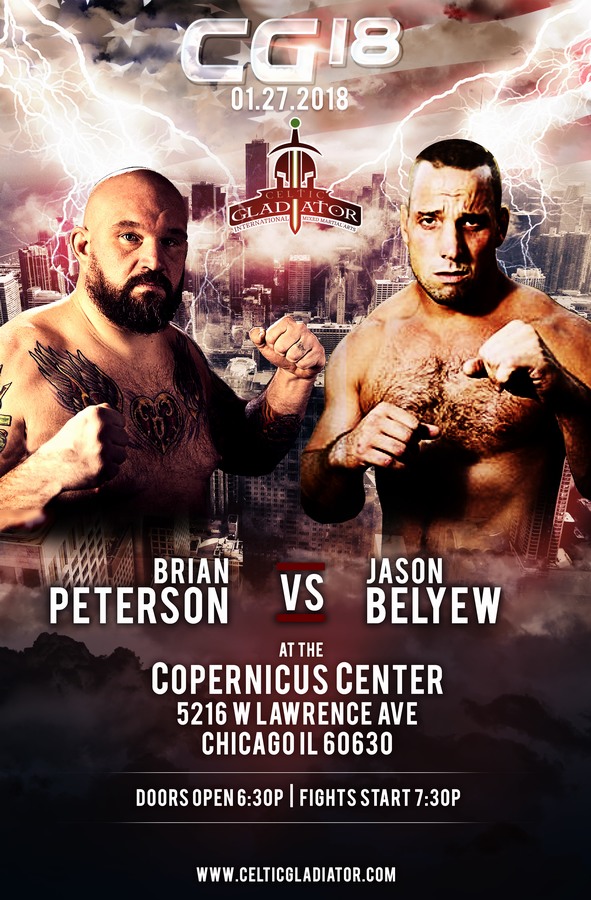 It might be a new year, and believe us we're taking things to the next level with a mammoth show lined up on the 27th of January in Chicago. On this particular card one huge clash that has all of Chicago MMA talking is that between Brian Peterson & Jason Belyew. Both these heavyweights are incredibly well-known in the locality & are vastly experienced, on top of both of them having big reputations.
Brian - known as Killer B - made his pro debut on the 11th of March 2017 & came away with the W. He's currently ranked as the #2 heavyweight in Illinois, and rightly so. This powerhouse is a fighter who will have you on the edge of your seat from the get-go.
Jason Belyew is an experiences amateur fighter with a record of 5-4-1, and despite a minor slip-up in his last bout where he suffered defeat, had been on a three-in-a-row streak where he displayed his complete fighting arsenal that had heads turning in Chicago. From TKOs, to submissions, and unanimous decisions, he will find a way to get the victory.
This card is poised to be the best one we have ever done. So if you like your MMA & are in the Chicago area... brace yourself for a show like no other. #CelticGladiator 

Tickets available: