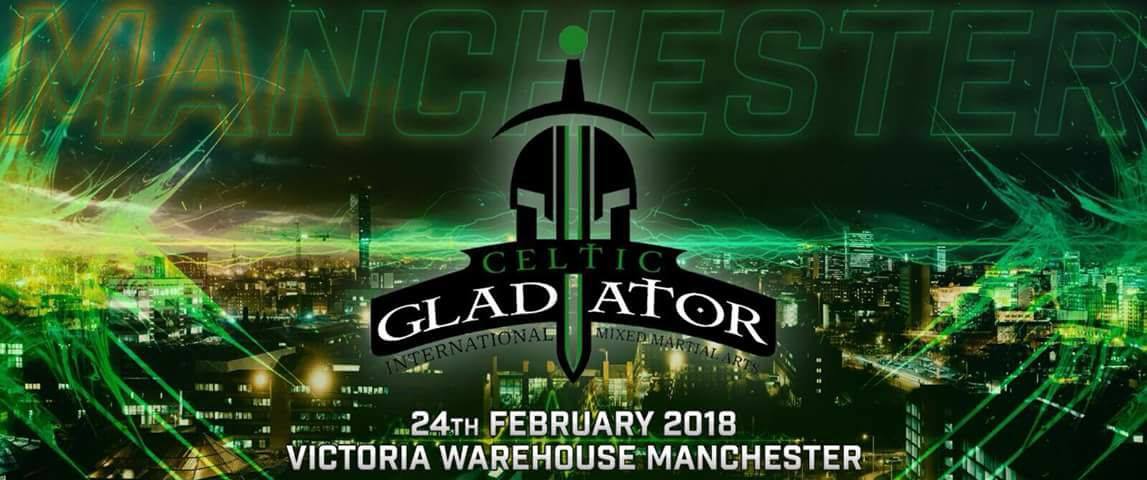 Celtic Gladiator 19 took place last night, Saturday 24th February 2018 at the Victoria Warehouse in Manchester, England. Check out the complete results from the event below.
Main Card
Raymison Bruno def. Pietro Menga via unanimous decision
Andy Clamp def. Charles Andrade via triangle choke at 2:18 of round one
Reece Ackers def. Tom Pedreno via unanimous decision
Lewis Monarch def. Eduardo De Azevedo via TKO at 2:25 of round one
Aaron Johnson def. Percy Hess via rear-naked choke at 1:03 of round one
Shaun Lomas def. Joe Millward via armbar at 2:10 of round two
Jordan Barton def. Linas Meistavich via TKO at 1:44 of round one
Preliminary Card
Louis Lee Scott def. Matiss Zaharovs via unanimous decision
Junior Morgan def. Aiden Russell via unanimous decision
Kiru Singh Sahota def. Luke Crossland via unanimous decision
Linc Strong def. Darren Raeside via unanimous decision
Nathan Johnstone def. Liam McCracken via armbar at 1:46 of round three
Jack Salt def. Danny Johnson via TKO at 1:28 of round one
Adam Walsh and Magomed Gereev ends as a draw
Jake Jenks def. Marcus Janes via submission at 1:43 of round one.