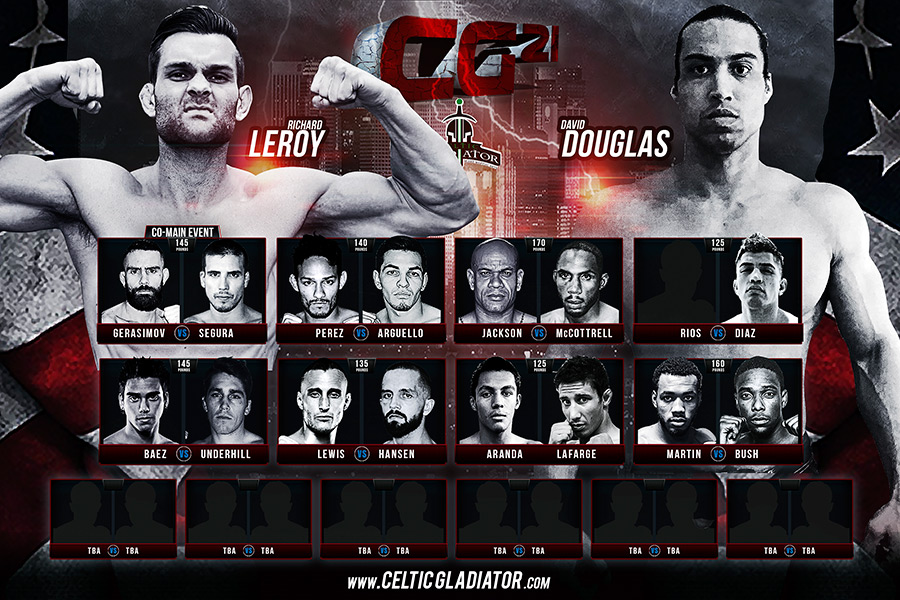 Celtic Gladiator 21 is on the horizon.
And people of Los Angeles, you're in for a treat.
We're busy stacking this card with all of the best fighters on the West Coast & it's safe to say that if you're an MMA fan you will not want to miss this.
With fighters like Richard Leroy & David Douglas going head to head, you know there's going to be fireworks.
Brace yourselves for the mother of all fight nights...