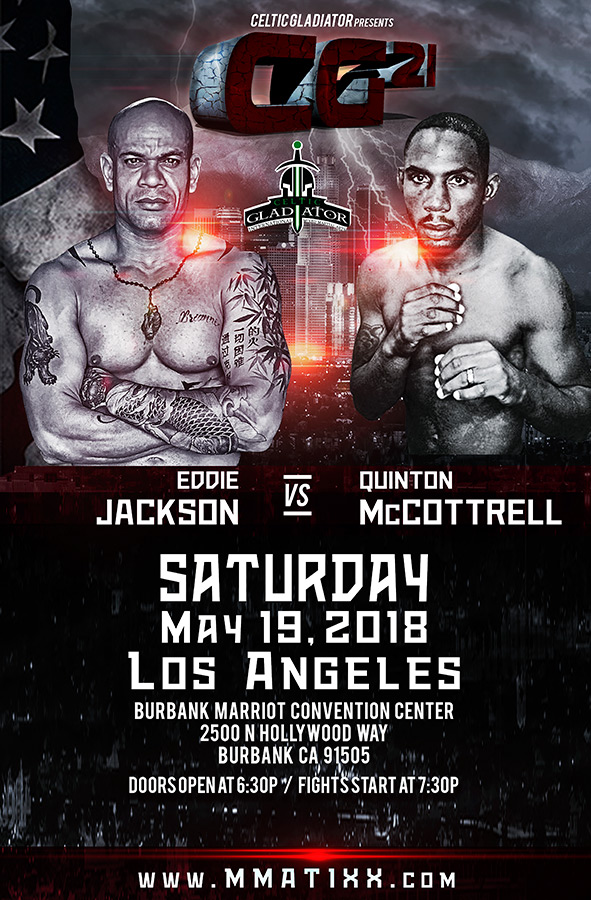 So with Celtic Gladiator 21 looming, it's time to introduce you to some of the ridiculous match-ups we've got on our card for you.

Eddie 'Ambien' Jackson is a name many of you will be familiar with after his last outing in Celtic Gladiator 17, where he was narrowly defeated, bringing his record to a still majorly impressive 6-2. You can be sure that he's going to bounce back & show everyone why he's got the reputation that he does after a career filled with highlights & major wins!
Quinton McCottrell is hands-down one of the most experienced fighters on this card, with a huge 35 fights as a pro. Hailing from Carbondale, Illinois, we're counting down the minutes until we see him get back in the ring. McCottrell has won multiple fights by submission & we're expecting to see him make a serious effort to add another notch to his belt in LA.

Get your tickets here...