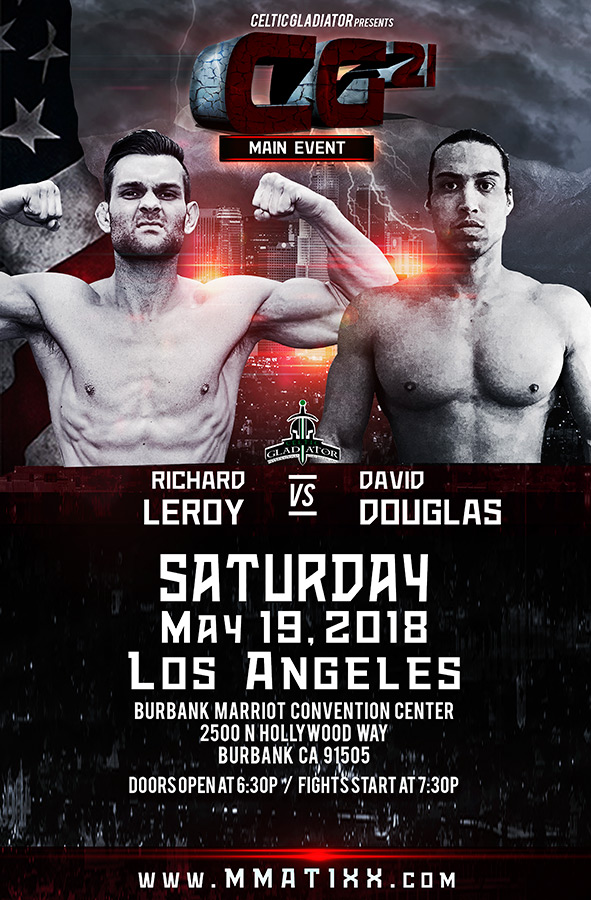 We can confidently say that this is going to be nothing short of incredible.

The Main Event, and one of the most hotly-anticipated fights on the west coast of America.
Richard LeRoy  is 6-0 in his professional career, with the majority of them being via KO/TKO. Nine out of the ten wins in David Douglas' career are from KO/TKO.
The bottom line is that in this bout, expect fireworks, and get ready for an incredible clash that any MMA fan on the West Coast should not miss.