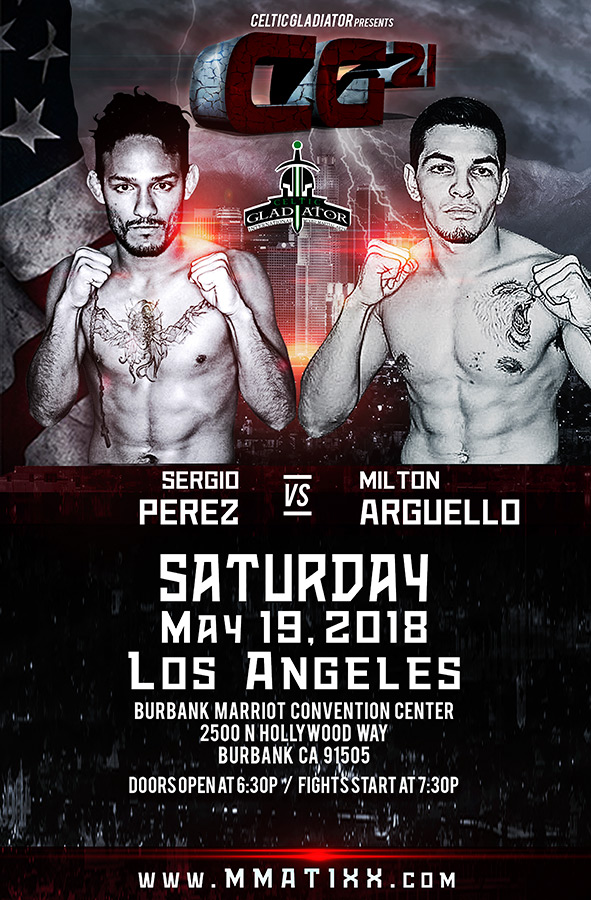 So we're another day closer to the big event... and we're once again delighted to be announcing yet another exciting fight on our card!
Sergio 'Surge the Kid' Perez & Milton 'The Diamond' Arguello is guaranteed to keep everyone on the edges of their seats for the duration of the scrap.

Both of their professional records are impressive at 3-1 & 2-1 respectively, and therefore there's a lot at stake in this particular fight!
We're just over a month out... get your tickets quick!