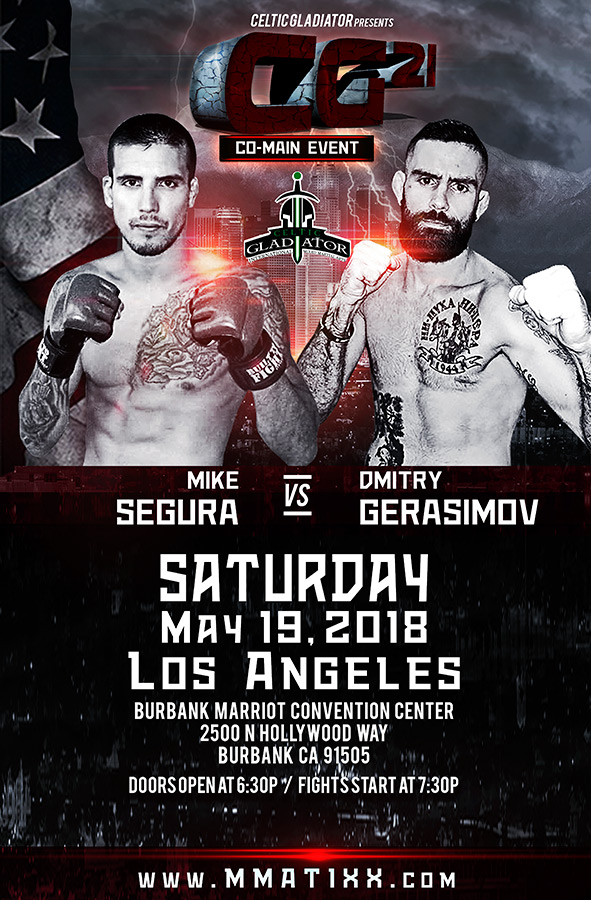 To top off your Saturday we're stoked to be announced a mammoth bout on our LA Card coming up on the 19th of May!

Get excited to see Mike Segura & Dmitry Gerasimov go head to head in our Co-Main Event, in a fight that will see two of the most talented fighters on the west coast battle it out to the end.

Segura has won five from his last six, and Gerasimov, 'The Silver Bullet' has won four from his last six, meaning that both fighters are coming in on hot streaks and ready to add to them.

Our fans may remember Mike Segura from Celtic Gladiator 13 and while it may Gerasimov's debut in our show - we're expecting both names to be in your heads for a long time after their fight!