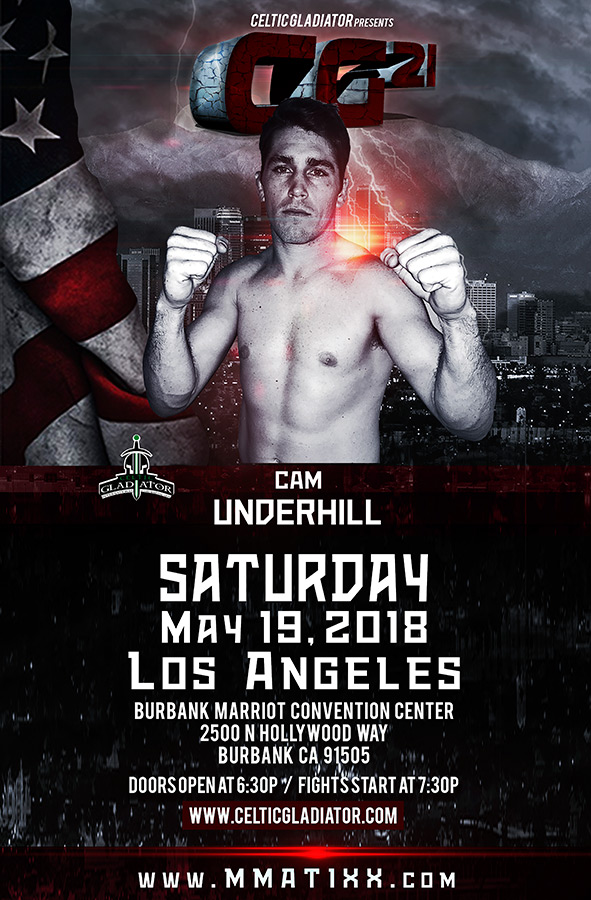 People of Los Angeles, we promised you a show filled with only the best fighters & so it's with great pleasure we introduce the next fighter on our card.

Please welcome Cam 'Showtime' Underhill, who is the owner of a 2-0 professional fighting career. Both wins came from submissions within a minute & so his fight could be short-lived yet extremely satisfying on the eye!

This Lightweight's association is AGUIRRE'S FIGHTING SYSTEM who have multiple notable fighters and so let's just say we're excited about this guy's bout...