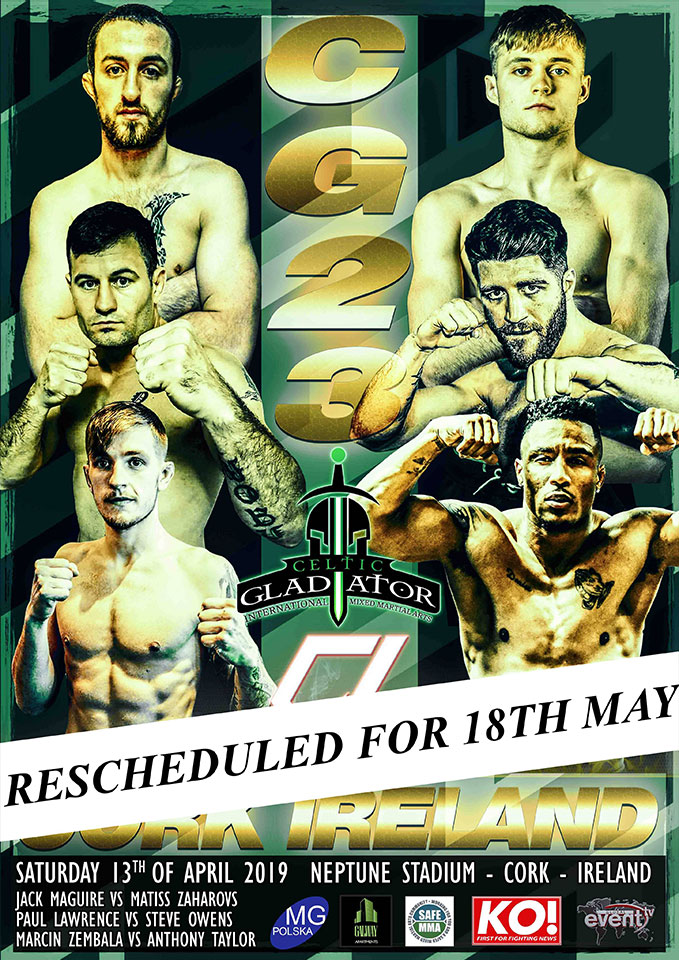 We promise to bring the fight fans in Ireland a fight card to remember at Cage Legacy 12/ Celtic Gladiator 23 May 18th! Take a look at the fight we have so far...

Jack Maguire (MMA Cork) V Matiss Zaharovs (SBG Portarlington) Pro BW MMA.

Paul Lawrence (SBG Swords) V Steve Owens (Straight Blast Gym Ireland) Pro WW MMA

Marcin Zembala (Team Torres) V Anthony Prettyboy Taylor (Dublin Combat Academy) Pro MMA catchweight 150lbs

Danni Neilan (SBGi) V Ewelina Wozniak( Czerwony Smok)

Ian Garry (SBG Swords) V Ian Coughlan (Team RYANO) WW Pro MMA

More fights to be added in the coming days, Stay TUNED!!

Tickets are on sale now online! .