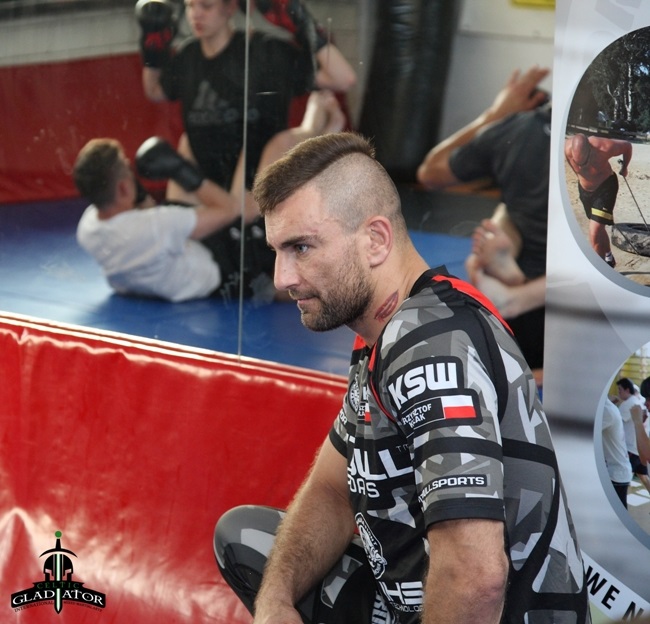 On the 26th November Celtic Gladiator will have our first ever show in Poland. The event will take place in the Wisla Arena, Krakow and will feature MMA fights, K-1 kickboxing and a Sanda bout.
Those in attendance will be treated to performances from some of the best fighters on the Polish Mixed Martial Arts circuit, such as former KSW champion, Krzysztof Kulak, who fights out of Adrenalina Fight Club Czestochowa, Arkadiusz Dembinski, who represents Piotrkowskiej School of Martial Arts and Polish Sanda champion, Karol Bromblik of the Choy Lee Fut Wieliczka, as well as some international veterans of the sport.
Krakow will be represented by Weronika Zygmunt (Grappling Krakow), Piotr Sokol (Ring of Krakow) and Oskar Staszczak.
Celtic Gladiator has helped elevate the careers of many prospects and we can proudly say that UFC Featherweight champion, Conor McGregor, fought under our banners in a memorable duel against current KSW champion, Artur "Kornik" Sowinski, but he's not the only Celtic Gladiator alumni currently in the UFC. McGregor's SBG teammate, Artem Lobov, made it to the final of The Ultimate Fighter and Polish superstar, Piotr Hallman, is a three time post fight award winner in the company.
This event in Krakow will be Celtic Gladiator's first venture into Poland and the promotion's President, Albert Jarzebak, hopes to return there frequently, whilst establishing a worldwide presence with upcoming events in England, Brazil and the USA in early 2017. Albert made a point to tell all the fighters on the card that this was a chance to fight in a prestigious event and potentially strike up a partnership with the promotion. That partnership will prove useful for the two Irish fighters that Albert has invited to participate in this event.
Information about the fights will be released closer to the event and can be found on our Facebook page and our website.