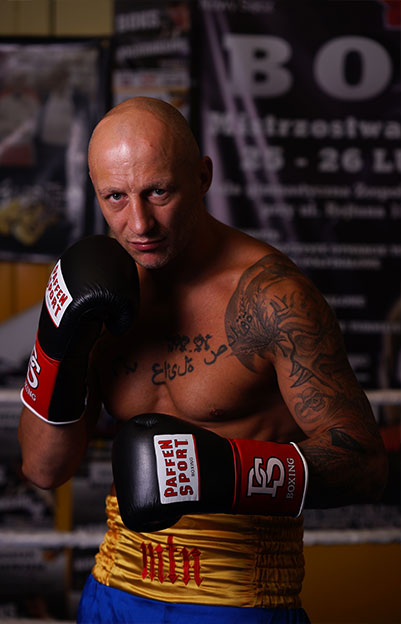 Celtic Gladiator MMA is delighted to confirm that we will have our first UK show before the end of 2016. The UK show is part of the Celtic Gladiator tour that will also see the Irish promotion host events in Poland, Brazil and the USA.
The date and venue of the show will be revealed at a later date, but we can confirm that Polish boxing sensation, Tomasz Gargula, will be making his mixed martial arts debut. Gargula is a veteran of 22 fights between the ropes and has an outstanding record of 18 wins, 3 losses and 1 draw and competes in the Super Middleweight division (168lbs/76kg). He is most likely to compete as a welterweight (170lbs/77kg) when he steps into the Celtic Gladiator cage. UK fans will also see FEN light heavyweight champion, Przemyslaw Mysiala, in action. Mysiala (19-9-1) is a highly rated veteran of the sport, with a spell in Bellator to his name, and is a submission specialist, with 11 of his 19 wins coming via tapout. Mysiala has already chalked up two wins this year, where in his last fight, his opponent fell victim to a rear naked choke with only two seconds left in the five round bout. Former KSW champion, Krzysztof Kulak, will be pulling double duty for Celtic Gladiator by fighting in this event, whilst also competing on our card in Poland, scheduled for the 26th November.
The card is not yet filled out, but those in attendance are likely to see some of the most promising British fighters on show. In the past, Celtic Gladiator has unearthed some gems in the sport of mixed martial arts, with current UFC stars Conor McGregor, Artem Lobov and Piotr Hallman all fighting under us at some point. Current KSW champion, Artur "Kornik" Sowinski, was also a Celtic Gladiator fighter.
Celtic Gladiator President, Albert Jarzebak, encouraged fighters to perform well at the event and potentially strike up a partnership with the rapidly expanding promotion.
Confirmation of the date and venue of Celtic Gladiator UK will be released in the near future on our website and Facebook page.