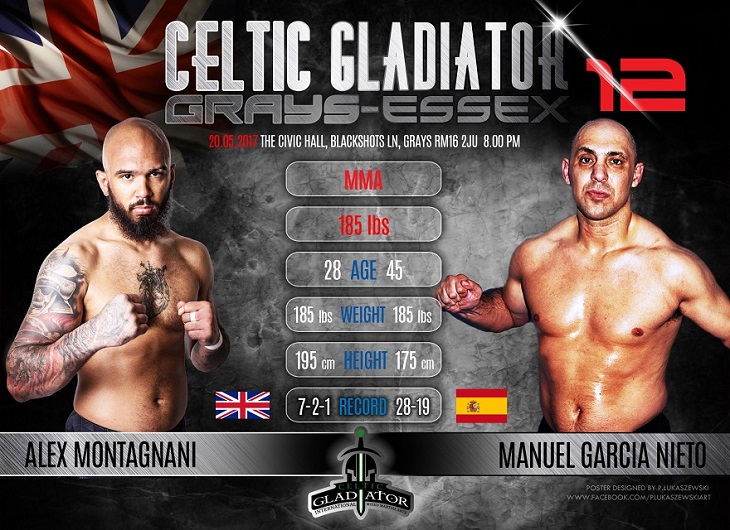 English fighter, Alex Montagnani will face Spanish veteran Manuel Garcia in a middleweight bout at Celtic Gladiator 12.
28-year-old Londoner Alex Montagnani (7-2-1) is representing TM Boxing/MMA club, Pound for Pound and Aeon BJJ. He trains under Marcus Luther, Danny Beaver and Eamonn Madden, and he began training in Judo before adding Muay Thai to round out his skillset.

Manuel Garcia (28-19), known as "Manu," is one of the most famous fighters in the history of Spanish MMA. The 45-year-old from Oviedo started his professional career in 1997 and comes into this fight off the back of a win in his last fight, which took in Bellator.

Celtic Gladiator 12 takes place on the 20th May in the Civic Hall at Blackshots Lane, Grays, Essex.
Tickets available at: www.bilety24.uk, www.tickets.ie and www.celticgladiator.shop.