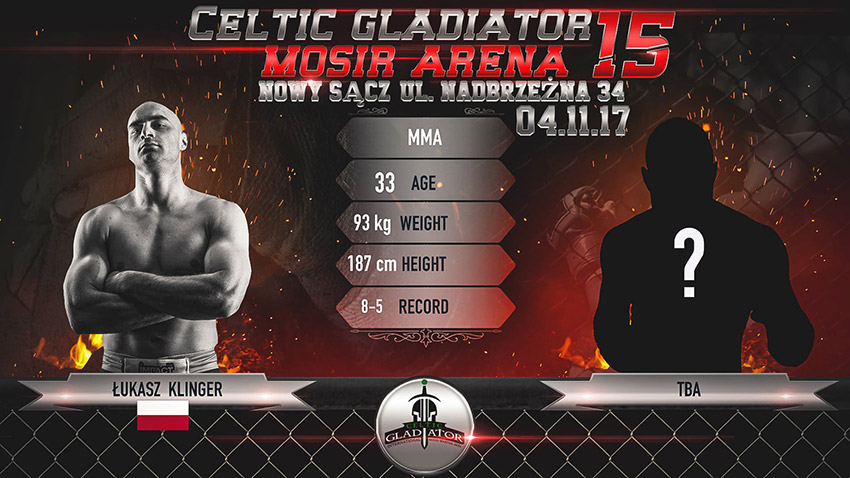 Lukasz Klinger (8-5-0) after a very good, hard fight for Celtic Gladiator 14, will show off to supporters in Nowy Sacz. Although, Lukasz lost the fight with the great Lithuanian Arunas Andriuskievicius  (14-4-0) however, what happened in the cage did lift the audience. Everything could have gone in the opposite direction, the fight was at a masterly pace. Klinger wants to return to the winning track as soon as possible and show what he can do. Here's another question to you!!
With Whom should Lukasz fight?? Maybe someone with his weight will throw a challenge?? If you have any ideas write to us, Łukasz Klinger will certainly provide fans with a large dose of impressions in Nowy Sacz, that's all with us on November 4th.

Buy Ticket for Celtic Gladiator 15.