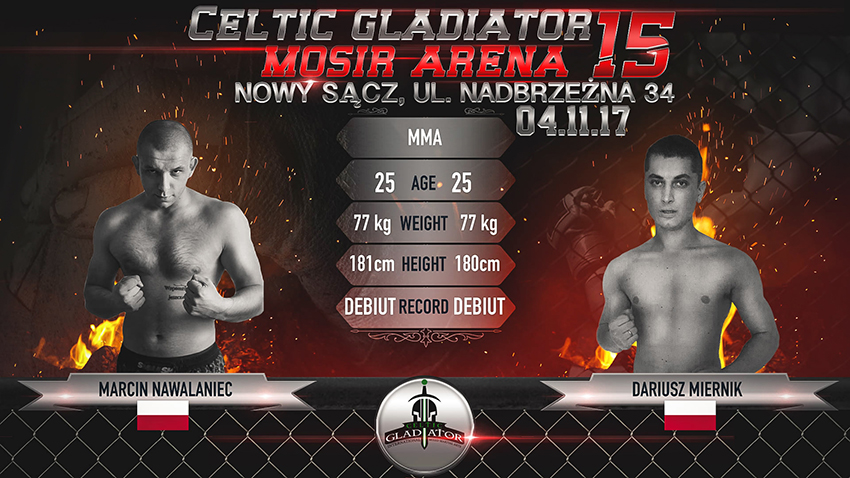 The audience in Nowy Sącz will watch the fight of debutants in mma, and the characters will be Dariusz Miernik and Marcin Nawalaniec. Miernik trains at Fight Club String, under the supervision of coach Pawla Sobot, it will be his debut in mma, previously made his debut in K1. What's more interesting is he started from judo and muay thai, Darka favorite technique is "ground and pound", started professionally from this year. His favorite fighter is Conor Mcgregor, his hobby is martial arts and running. He works as a miner, for what he deserves a respect, from the fight he expects simply to win. Marcin is a fighter of Halny Nowy Sacz, he has been training since 2013 in his career has 5 amateur fights. In 2016 he took 1st place in ALMMA, category 77kg and 3rd place BJJ category 77 kg.
Nawalaniec started from mma, and polished his skills like rest of the fighters from Halny Nowy Sacz, Rafał Wilk and Gregory Janus. He wants to go into the cage, do "what's his" and win the debut in his hometown.
Will Marcin Nawalaniec reach his goal?? Maybe hard miner Dariusz Miernik will do a better debut in mma ?? Answers only with us on November 4th!

Buy Ticket for Celtic Gladiator 15.